[:es]
Internacional, de Chile a Sudamérica
Desde el año 2008, GHM ha participado en proyectos fuera de las fronteras de España. Ha sido a lo largo del año 2012, cuando GHM Consultores ha materializado su labor de internacionalización, dando como resultado la apertura de una delegación en Santiago de Chile en marzo de 2013, comenzando a desarrollar diferentes trabajos en el sector energético, de infraestructuras y edificación así como participando en diferentes licitaciones en el sector minero.
Desde la oficina de Santiago de Chile se ofrece servicio a toda la zona de Sudamérica, prestando una especial importancia además a Perú, Colombia, Brasil, Uruguay y Argentina. En un futuro, se pretende ampliar la cobertura al resto del continente americano.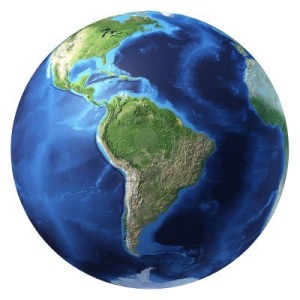 Además de la instauración de la empresa en Chile y Sudamérica, que permite abordar los trabajos con la misma solvencia técnica que en España, GHM Consultores abre las puertas a colaboraciones en licitaciones o proyectos concretos en cualquier parte del mundo. A partir de esta iniciativa, se ha participado en licitaciones en Portugal, Marruecos, Mauritania, Ghana, México y Perú.
La experiencia de sus profesionales permite abordar íntegramente todas las fases de un proyecto de estudio del terreno, lo que proporciona un mayor control y coordinación entre la obra y los distintos departamentos técnicos con los que se colabora.
Al igual que en el ámbito nacional, los servicios ofrecidos para el extranjero incluyen supervisión y control de campañas de campo, redacción de estudios e informes, así como asistencia técnica en sus diferentes áreas de especialización.
En su desarrollo internacional, también cuenta con partners de calidad que colaboran en la consecución de los objetivos de cada estudio o proyecto.
GHM Consultores presenta una dilatada experiencia tanto en el ámbito de la investigación hidrogeológica como en el de la geotecnia, disciplinas que se aplican a los diferentes sectores en alza, como son el de la energía, la minería, las infraestructuras y la edificación, aportando su know how en los diferentes países y zonas de actuación.
La apuesta por la formación continua del personal de la empresa ha sido siempre unos de los pilares de nuestra política de empresa. Esto permite conocer tanto los avances técnicos, como las modificaciones y actualizaciones legislativas, ofreciendo un trabajo de calidad, así como un ámbito de actuación nacional e internacional.[:en]
International, from Chile toSudamérica and from Japan to Asia
Since 2008, GHM Consulting has been expanding and taking over projects abroad, but it was throughout 2012 that the company got established internationally. As a result, GHM opened a branch in Santiago de Chile in March 2013, where they began to participate in biddings and develop various projects in the energy sector, the infrastructure and construction sectors as well as the mining sector. In September 2016, GHM Consultores has established office in Tokyo, to manage geotechnical studies for Energy (Photovoltaic Power and Wind Power)
From the Santiago branch GHM offers services all over South America and has created a strong market presence especially in Peru, Colombia, Brazil, Uruguay and Argentina. Hence, the future aim is to expand the business into the whole American continent.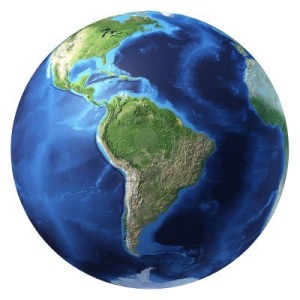 Apart from their successful insertion in Japan, Chile and South America, GHM Consulting has opened their doors to concrete projects and collaborative biddings globally. Since then, they have participated in biddings in Portugal, Morocco, Mauritania, Ghana, Mexico and Peru.
Due to the experience of their professionals, GHM is able to fully address all phases of a project's ground survey, which provides greater coordination and control between the work and all technical department collaboration.
All services offered abroad, just as those offered nationally, include supervision and control of field campaigns, case study and report writing, as well as technical assistance on specialized areas.
Internationally, GHM also works collaboratively with quality business partners that aid in achieving the objectives of each project or case study.
GHM Consulting has acquired a vast experience in both hydrological and geotechnical investigation, thus, applies their know how to projects in all countries and areas of operation. Both disciplines greatly contribute to sectors that are experiencing growth, such as the energy sector, the mining sector and the infrastructure and construction sectors.
LInvesting on their workers continuous training has always been the cornerstone of the company's policy. This keeps GHM informed about technical advances as well as legal modifications and updates, which helps provide high quality work and a scope of action both nationally and internationally.[:]